The story of the 47 ronin (masterless samurai) is one of the most celebrated stories in samurai history. It follows the story of 47 ronin on a carefully planned road to revenge. The story has already made its debut in the 1941 classic "The 47 Ronin" directed by Kenji Mizoguchi. The new film is a directorial debut of Carl Rinsch, a rumored protege of famed Ridley Scott, and it's most prominent star is Keanu Reeves, most known for his roles in The Matrix and Speed.
47 Ronin has little to do with the original Japanese tale, as the new adaptation features various mythic beasts, witches and other fantasy elements. Since it is a Hollywood production after all it is expected to cater more to mass audiences. Alongside Reeves a well known lineup of Japanese actors (to those familiar with Japanese movies at least) are starring in the movie, including Tadanobu Asano ("Hogun" from Thor), Hiroyuki Sanada ("Shingen" in Wolverine, "Ujio" in The Last Samurai), and Rinko Kikuchi (Babel, Sideways).
47 Ronin was supposed to be premiered back in 2012 but hit many snags during the production. The movie already cost almost $200 million, but with the release of the trailer (embedded below) things are definitely heating up.
The trailer admittedly doesn't make me too excited for this movie but hopefully it doesn't do it justice.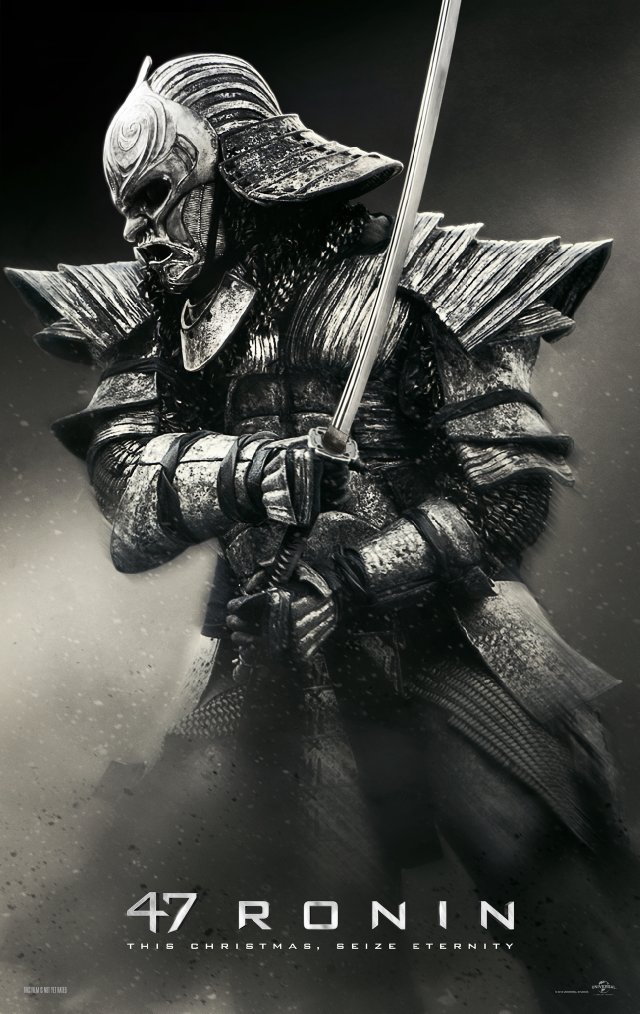 All in all if you intend to enjoy this movie it's best not to take it too seriously. If you're a fan of classic Japanese samurai movies you might be disappointed, but if you're looking for a more costly Hollywood production with an emphasis on special effects you might end up liking it. Mixing fantasy elements with samurai isn't all that strange if you watched "Throne of Blood", so I for one hope 47 Ronin doesn't mess it up too much.